For years now travelers have been flocking to Peru to gawp at the ruins of Machu Picchu. And why shouldn't they? Listed as one of the Seven Wonders of the World, these mountain-top ruins defy belief. But, jostling for space with thousands of other visitors after spending 5 days walking with a group of strangers isn't exactly the most romantic activity on earth.
Nonetheless, Peru can be an ideal destination for a romantic getaway if you know what you're doing. Indeed, a trip to this mystical country could be the perfect solution to your anniversary gift woes. You'll get to watch your significant other's face light up with delight when they realize they're about to go on a holiday of a lifetime.
So, how exactly do you go about turning Peru into the ultimate romantic getaway? Take a look at our suggestions to find out.
1) Take the Salkantay Trail to Machu Picchu
If you are going all the way to Peru you would be crazy to miss out on Machu Picchu, despite the crowds. But, there is a way to make your expedition more romantic than the standard tour group traipses along the Inca Trail.
The Salkantay Trail is every bit as beautiful as the Inca Trail but with one key difference: there's virtually no-one there. The route takes between 4 and 5 days depending on your pace and there is a good chance that you won't see a single other person for at least 3 of those days.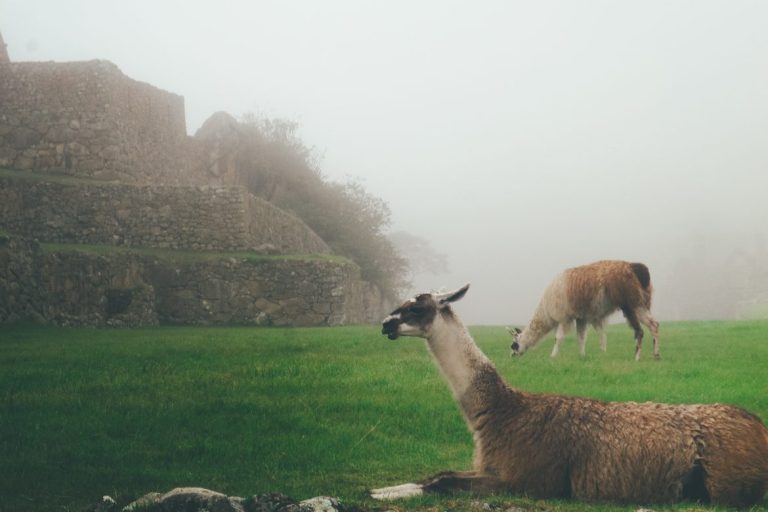 Another reason why the Salkantay Trail beats it's Inca counterpart is that you can do it alone – without a guide. The path is clearly marked so you don't need to worry about getting lost. Simply pack your carry-on duffel bag with a tent and some cooking equipment along with sleeping bags, roll mats and plenty of snacks and you're good to go. What could be more romantic than snuggling down in a tent with the one you love in a lush, green valley, surrounded by snow-capped mountains.
There will be crowds of people when you finally get to Aguas Calientes and then to Machu Picchu but they won't seem so bad after spending 5 days alone.
2) Visit Some of the Lesser Known Ruins
While Machu Picchu is the most famous of Peru's ruins, it is just one of the hundreds of ruin sites across the country. If you don't want to go to Machu Picchu or if seeing it whets your appetite for more ruins then there are plenty to see in the Sacred Valley.
Ollantaytambo and Pisac are two small towns, nestled in the heart of the Sacred Valley, that have their own ruins. Free from hordes of other tourists, visitors to these sites can explore in relative solitude – making the whole experience infinitely more romantic.
Once you've checked out the ruins, retire to the town for a wander and some food. Ollantaytambo and Pisac are pretty small but they are great to walk around for a few hours. Try and find the local market for delicious food at ridiculously cheap prices and for a glimpse of authentic Peruvian culture.
3) Choose Unusual Accommodation
Most couples that go on holiday will simply book whichever hotel within their budget looks nicest. But, Peru has a lot more on offer than just your standard hotel. If you have an adventurous streak and want to opt for something a bit more daring than a city-based property there are a few alternative and incredibly romantic options available that are definitely worth considering.
The first and most exciting accommodation option you should check out is the Skylodge Adventure Suites. These 'suites' are actually glass pods suspended in the air in the Sacred Valley, on the outskirts of Urubamba. The pods certainly aren't for the faint-hearted but if you think you're brave enough, it is well worth spending a couple of nights here.
The second kind of place you might want to stay is one of Peru's numerous eco-lodges. Not only are these lodges as green as can be and super environmentally friendly, but they are also pretty lavish. The lodges can usually be found in the jungle or rainforest and are a great base for exploring the surrounding nature.
4) Visit the Amazon
The Amazon Rainforest is one of the most beautiful places on earth and is a must for those on a romantic getaway. Head down to Puerto Maldonado or Iquitos and spend the night in a jungle cabin for an experience you will never forget. Once the sun sets you will be able to do some star-gazing before drifting off to the faint cries of animal calls. Magical.
5) Don't Overdo It
There is a temptation whilst on holiday to try and cram as much as you can into your trip. And it makes sense. You don't have much time and you'll probably never be there again so you want to squeeze as much as possible into your itinerary. Unfortunately, this can make your trip more stressful than it needs to be, potentially cause friction and make the romance evaporate somewhat.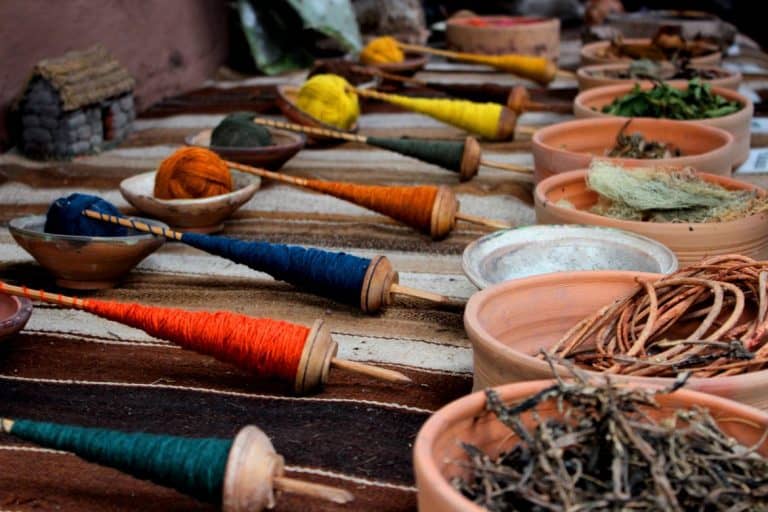 Spending a few days just taking it easy in a city somewhere is a really good idea. Cusco is perfect for this. Big enough to keep you occupied for at least a week but too small to feel chaotic, it is the perfect place to indulge in a bit of downtime. Take a wander through its plazas, visit Cristo Blanco and the Saqsayhuaman Ruins and enjoy the local culinary scene before you head off in search of more adventure.