Morocco is an exciting and exotic destination for all types of visitor, and campers from abroad are no exception. Every year they're discovering many excellent campsites throughout the country. On top of that there are countless wild camping opportunities in some of North Africa's most beautiful countryside. With a hired car or camper van you can easily access most locations. Whether in cities or countryside, it can be quite adventurous to drive on some of Morocco's roads, so you should get some camping equipment, excess insurance for your hired camper, and of course a sense of adventure!
Here are just a few of many great camping locations in Morocco.
Tanger-Tetouan-Al Hoceima
Tanger-Tetouan-Al Hoceima is Morocco's northernmost province. Geographically, it's in a great location – right on the coast where the Atlantic Ocean meets the Mediterranean Sea. Several well-equipped campsites scatter around this region, such as Camping Al Boustane. A clean, modern and conveniently located campsite with good camping, free WiFi, and well-run restaurant facilities near Martil Beach.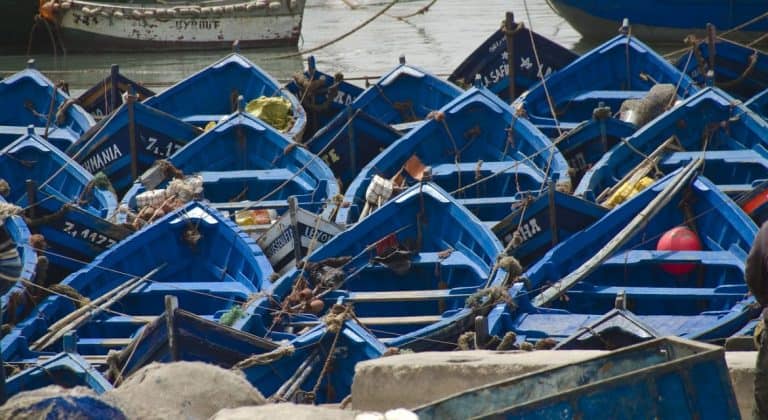 Marrakesh-Safi
This is a fascinating region of Morocco to explore. Campers often head for some pleasant relaxing areas of the region such as Essaouira. Camping des oliviers is a popular campsite in Essaouira set in an olive grove. The camping and restaurant facilities are decent. You can also cheat a little and rent a bungalow instead of sleeping in a tent. Camping Auberge Ait Oudinar, located near the town of Tamallait, is also a highly-rated campsite in this region offering similar facilities.
Rural Morocco
For a wilder camping experience head out to rural areas such as the Atlas Mountains, the Rif Mountains or even venture to the edge of the Sahara Desert.
This can be a daunting undertaking on your own, so if you feel that it's going to take you too far out of your comfort zone, arrange to go on a guided camping trip. Guides will accompany you throughout the trip, so you can relax knowing you're in safe hands. If you're sticking with campsites rather than going it alone, keep in mind that less well-equipped campsites are the norm far from cities or towns. Make sure you stock up on essentials and take what you need – or even more than you think you need.
The Mountains
The Atlas mountains are in the central part of the country and extend towards the south, while the Rif mountains are in the north. If you're trekking in these stunningly beautiful regions of Morocco, you'll find plenty of places where you can set up your tent near fresh streams and forests and enjoy some of North Africa's most magnificent scenery. Keep in mind though, that it can get real cold in high mountain passes.
The Sahara's Edge
The Anti-Atlas mountain Range borders the Sahara Desert and offers a very different kind of environment for campers. It's a dry and harsh but fascinating place to visit.
Camping in the Sahara is also possible, but definitely not recommended for the inexperienced without a guide.
Would you add Morocco to your camping list?