Argentina has long been one of South America's foodie and adventure capitals. There are so many things to do in this naturally blessed nation that many wattravelers find it difficult to choose the must-see places, the must-try foods and the must-hike trails during a 7 day Argentina itinerary.
My partner and I traveled around Argentina for over 2 months, and even then we had a hard time fitting in everything we wanted to see, but our travels brought us to the north, south, east and west of this vast country and we were able to experience a lot during that time.
I know that most people who visit Argentina don't have 2 months to spend traveling around the country, so in this post, I'm going to narrow it down for those who are on a more normal 7-day Itinerary. This itinerary is just an example of what you might do day to day in Argentina.
One thing to keep in mind when planning an Argentina Itinerary is that it's a large country, so if you want to see the north and south as we did, you're going to have to plan entire days in transit unless you have the budget to fly (which isn't always affordable for budget travelers in South America).
For the purpose of this itinerary, we'll be making use of domestic air travel. If you will not be flying, then you'll have to cut out some of these destinations in exchange for days spent on the bus.
What To Pack
Before we get started, let's cover some things to pack in your waterproof duffel bag for a trip to South America.
Warm Clothes
Parts of Argentina can be cold even in the summer months, so packing warm clothing is essential. Be sure to pack warm socks, hiking pants, thermals, sweaters and rain gear for any trip in this part of the world. You may even have to bring your own ice fishing suit.
Trekking Poles
To visit Argentina without hitting the hiking trails would be a real shame. Some of the trails in Patagonia can be very rocky and hard on the knees. You can bring your own trekking poles or buy some in Buenos Aires.
Hiking Boots
There's no point buying hiking poles if you only pack your flip flops! Make sure you bring a good pair of waterproof hiking boots.
A Fishing Rod
If you're like me and you love fishing, then definitely bring your fishing rod because Patagonia has some of the best fishing (particularly fly fishing) in the world. Ever since my dad bought my first Sage fly rod at the age of 8, I've been hooked on fly fishing. Patagonia is an angler's dream so it's worth packing a rod on your trip.
Camping Gear
When I traveled around Argentina I brought my own tent, sleeping bag, and ground mat and I was happy to have it all, but you can also rent or buy this gear in-country if you prefer.
7 Day Argentina Itinerary
Now that we know what to pack, let's get started with this epic 7-day Argentina Itinerary.
Day 1: Buenos Aires
Try to get a flight that lands in Buenos Aires in the morning, so that you'll have the full day to explore. Check into your hotel and then rush out on the city to check out some of the neighborhoods. With only 7 days to cover Argentina, we are only going to have 24 hours in Buenos Aires.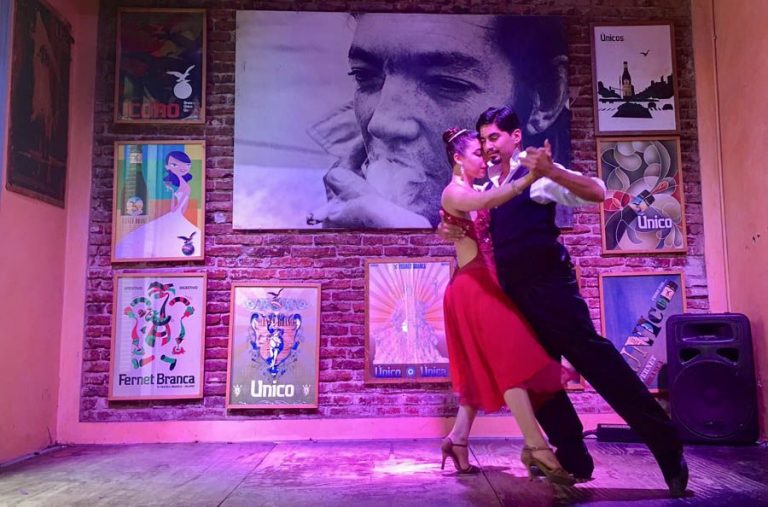 Head to the neighborhoods of La Boca, San Telmo and Recoleta and walk around the beautiful streets there. Buenos Aires is a massive city and it takes time to get places on public transport, so keep that in mind when planning your day here.
In the evening, head to a Tango Show at El Querandi Tango in San Telmo.
Day 2: Iguazu Falls
On the morning of Day 2, you'll be hopping on a flight to Iguazu Falls. You will easily be able to get off the plane, check into your hotel and visit the falls in the day. There are plenty of things to do at the falls, so give yourself the full day to explore the falls and the town. These are one set of falls that are definitely worth tramping to.
Day 3: Mendoza
After spending a day at the breathtaking Iguazu Falls, it's time to hop back on another plane, this time to Mendoza.
Note: As an example, if you were to take a bus for this journey, there is no direct route and it will take around 35 hours with a couple of stops. The one-stop flight can be completed in a few hours and is worth the money if you're on a tight budget.
When you arrive in Mendoza, spend the first afternoon walking around the city. This is a university town and there's great nightlife and plenty of excellent restaurants.
Day 4: Mendoza
Today is a day for wine tours! Mendoza is Argentina's premier wine region and there are plenty of tour operators in town that will arrange transport for you out to the nearby wineries. You can spend a full day sipping wine, eating delicious food and touring the vineyards.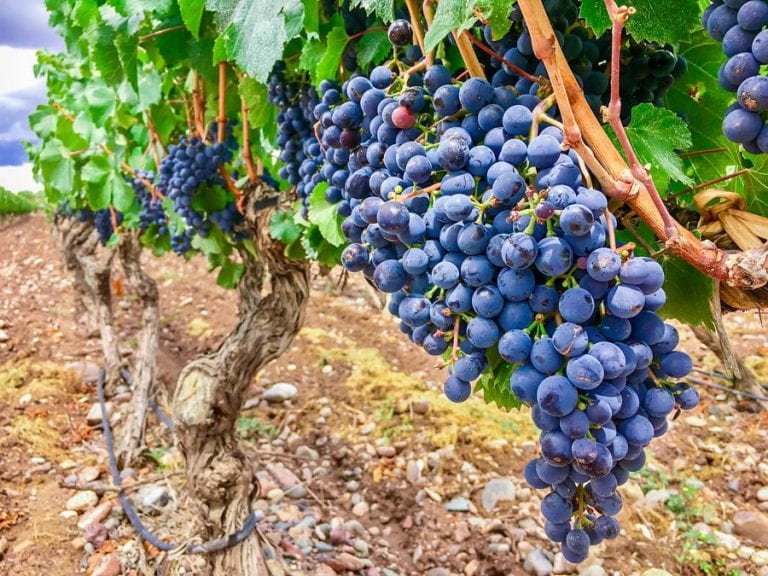 If you don't want to join a tour, there are also some bicycle rental companies in town that can give you a bike and a map and you can cycle out to the closest vineyards in about 30 minutes.
My favorite Wineries were Ruca Malen, Norton, and Trapiche, and the best wines we tried included Monte Cinco Malbec, Fond de Cave Gran Reserva Malbec, Ruca Malen Malbec, Kinien Cabernet Sauvignon and probably my favorite of all – La Colonia Malbec from Norton.
Day 5: Bariloche
From Mendoza, you can hop on a flight down to Bariloche in the Lake District of Patagonia. This is where your outdoor adventures truly start in Argentina. I recommend renting a car when you land in Bariloche so that you can spend the next couple of days road tripping around the lake district, checking out different hiking trails and fishing spots.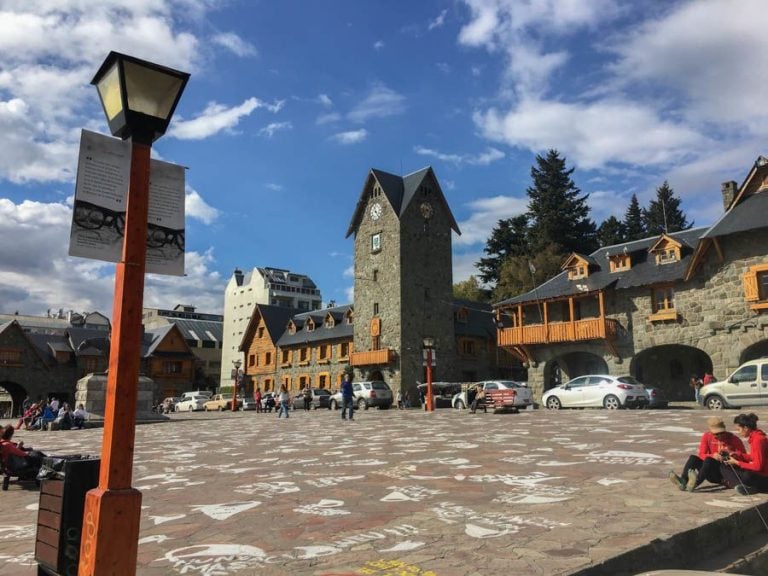 On the day you land, hang around Bariloche for the night and check out this beautiful town. Bariloche is the "Little Switzerland" of Argentia and it really feels like a European mountain town. Stroll the pedestrian-only streets and shop for world-class chocolate and cheese as if you've suddenly been transported into the Alps.
Day 6: Road Trip To Villa La Angostura
This is a good time to rent a car in Argentina. There are many rental car companies available in Bariloche and you can get pretty good deals on cars there. From Bariloche, you can spend the next 2 days driving around the Lake District.
I recommend checking out Villa La Angostura and San Martin de los Andes. For fishing, there are plenty of rivers and lakes around the Lake District, but the river Limay is a favorite amongst anglers.
You can pick up a fishing license from the local fishing stores and head out on your own, or you can hire a guide as I did. The guides in this part of Argentina are excellent and really know these waters well. A guided fishing trip is an excellent way to enjoy the more exciting aspects of fishing, like reeling in big trout, while not having to worry about your gear, driving or knowing where to cast.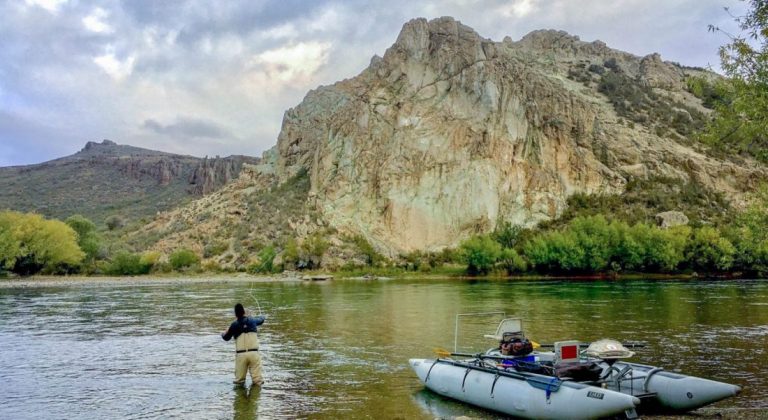 After a day of driving and fishing, you can spend the night in Villa La Angostura.
Day 7: Road Trip Back To Bariloche
After a nice relaxing evening in Villa La Angostura, hop back in the car and drive back to Bariloche. If you want to do a hike on your last day, you can consider part of the Tronador hike, which is near Bariloche and is normally an overnight trek, but you can just do a portion of it if you'd like.
This is technically the last day in our 7 day itinerary, so from here you would fly back to Buenos Aires and return home.
Argentina Itinerary Add-Ons:
It is a real shame however to miss the southern reaches of Patagonia, so I've added some honorable mentions below in case you have a few extra days to continue.
El Chalten
About a 24 hour bus ride south of Bariloche is beautiful El Chalten. Here there are some incredible hiking trails to explore. If you have a day here, consider hiking to the base of Fitz Roy or the easier trail to Laguna Torre. Both have fantastic views and can be done in a day.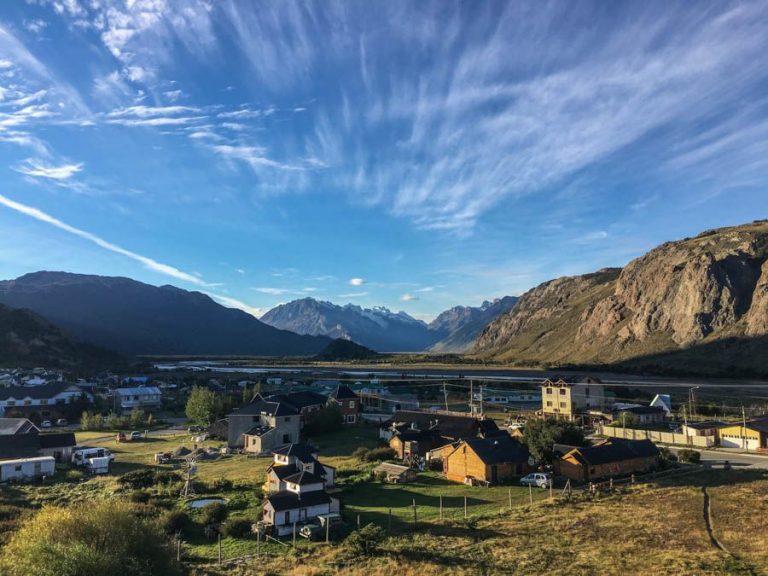 El Calafate
Just under 4 hours drive south of El Chalten is El Calafate. If you have time, I recommend heading to the Perito Moreno Glacier for a day trip. Here you can see massive chunks of ice calving off into the inky blue water below.
Conclusion
It's really difficult to cram a huge country like Argentina into a short 7-day itinerary, particularly if you're traveling by land! But we did your best in this 7 day Argentina Itinerary, with a couple of cheeky add-ons at the end for those of you who can cheat up to 10 or 15 days.
The more time you have to explore Argentina, the better. This country is blessed with enough natural beauty, great food, and spectacular hiking trails to last a lifetime.